News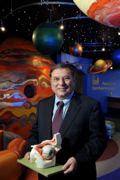 Dear Members and Colleagues:
It is with sadness that we share the news of that Barrett George Haik, MD, FACS, passed away unexpectedly, but peacefully, in his sleep at his boat house in New Orleans, Louisiana, on Friday, July 22, 2016. Barrett was a good friend and role model to many of us.

Dr. Haik was born in New Orleans on September 8, 1951, the son of George M. Haik, MD, and Isabelle Saloom Haik. He graduated from Metairie Park Country Day High School and Centenary College, where he earned a Bachelor of Science in Biology. Dr. Haik earned his medical degree and his PhD in Anatomy from the Louisiana State University Medical School. After residency at New York's Edward S. Harkness Eye Institute at the Columbia-Presbyterian Medical Center, Dr. Haik joined Cornell University and the Memorial Sloan-Kettering Cancer Center. In 1986, he joined Tulane University in New Orleans as a professor of Ophthalmology. He was also made program director and medical director of the Eye, Ear, Nose and Throat Hospital, where he trained residents from Tulane, LSU and the Ochsner Foundation. In 1991, Dr. Haik was named the George M. Haik, Sr., MD – St. Giles Foundation Professor of Pediatric and Adult Ophthalmic Oncology, Tulane's first endowed chair in Ophthalmology. In 1995, Dr. Haik was recruited to be Chairman of the University of Tennessee Health Science Center Department of Ophthalmology. Through his remarkable leadership, Dr. Haik transformed the Department of Ophthalmology from a small office with four academic faculty members into the acclaimed Hamilton Eye Institute, a world-class eye center that is home to more than 40 academic faculty members and lauded among the top ten eye programs in the United States. After 17 years as chairman, Dr. Haik took on the new role of director of the Hamilton Eye Institute. A prolific fundraiser, Dr. Haik raised more than $100 million dollars for the Hamilton Eye Institute and its programs. In addition to founding HEI, he also built the ophthalmic oncology service at St. Jude Children's Research Hospital , saving the lives of children with ophthalmic tumors. Dr. Haik made tremendous strides in the fight against retinoblastoma, a pediatric eye cancer that once took the lives of 90% of children in developing nations who were afflicted with it. Through Dr. Haik's international outreach initiatives to establish centers of excellence throughout the developing world, that mortality rate is now under 10% in many countries. Dr. Haik served in high offices, boards and committees for more than 60 organizations and professional medical societies, influencing the teaching and practice of ophthalmology on a national level. He served three years on the board of the Tennessee Health Services and Development Agency, to which he was appointed by Governor Bill Haslam. He was a member of numerous prestigious medical and scientific societies. He was past president of the Association of University Professors of Ophthalmology, the American Eye Study Club, and the American Society of Ophthalmic Ultrasound; a fellow of the American Academy of Ophthalmology, the American College of Surgeons (for which he also served three consecutive three-year terms on the Board of Regents), and the New York Academy of Medicine; and a member of the American Ophthalmological Society, New York Ophthalmological Society, and many other medical and scientific societies. An accomplished and enlightening educator, Dr. Haik gave more than 370 scientific presentations in both national and international forums. Haik authored or co-authored more than 160 peer-reviewed journal articles, 55 book chapters, 4 books, and served as editor or reviewer for 17 publications. He was internationally renowned as an expert in the diagnosis and management of ophthalmic tumors and received numerous grants for his research. He also had great success in recruiting basic scientists of national repute to the Hamilton Eye Institute, and worked diligently with the UTHSC Development Office to identify, develop, and recruit donors supportive of the Hamilton Eye Institute's mission. He was a dedicated teacher and mentor, researcher, skilled surgeon, and highly experienced and proven cultivator and steward of philanthropy. He established relationships with dozens of individuals, organizations and foundations that provided significant ongoing financial support to the institute and university. An accomplished and enlightening educator, Dr. Haik gave hundreds of presentations in both national and international forums. He received a Healthcare Heroes Lifetime Achievement Award from the Memphis Business Journal and a Life Achievement Honor Award from the American Academy of Ophthalmology.

Dr. Haik's true passion was helping people. Semi- annually he traveled to Panama to operate field clinics to help the poorest of poor. He felt that identifying retinoblastoma in children was paramount to saving their lives. He lectured around the world and traveled to the Middle East, Asia, and South America to teach physicians how to identify and treat pediatric ocular cancers. Dr. Haik served on the Board of the Eye Foundation of America, founded by his father and based in New Orleans.

When not caring for patients or teaching others, Dr. Haik enjoyed the company of his friends and spent his spare time golfing, fishing in Venice or enjoying time with his bloodhound Maddie, who died just a few months ago.

He is preceded in death by his parents, Dr. George M. Haik, Sr., and Isabelle Saloom Haik. He is survived by son Christopher Barrett Haik (Sofia) and daughter Claire Marie Haik (James Anthony Schakleford). He is also survived by brother Dr. George M. Haik, Jr.; brother Dr. Kenneth Haik (Diana); and sister Suzanne Terrell (Lee); his close companion Blanca Phillips, her family as well as many other loving members of his extended family. He will be missed by his many patients, colleagues, students and friends throughout the world.

In lieu of flowers, donations may be sent to Children's Mission Fund, c/o EFA, P.O Box 9427 Metairie, Louisiana 70055-9427 or Barrett Haik Memorial, St. Jude Children's Research Hospital , 262 Danny Thomas Place, Memphis TN 38105.
---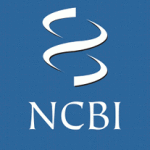 We are pleased to announce that the Ocular Oncology and Pathology journal is now approved for inclusion into PubMed Central. Please have our journal in mind when submitting your work for publication.
This is great news for our field!
Paty Chevez-Barrios
Hans Grossniklaus
Arun Singh
---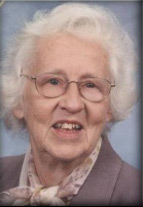 Dear Members and Colleagues:
It is with sadness that we share the news of Dr. Barbara Streeten's passing this past Sunday, February 8. Dr. Streeten was one of our founding members and the first woman to be President of the AAOP (1987-1989). http://www.fairchildmeech.com/tribute/details/70/Dr__Barbara_Streeten/obituary.html#content-start
---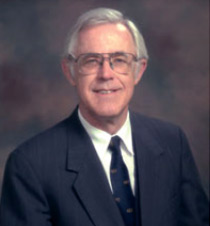 Dr. Gordon Kenneth Klintworth, 82, went to be with the Lord on August 8, 2014 after battling cancer for the past 7 years. He was born on August 4, 1932 in Zimbabwe and was the eldest son of John and Iveagh Klintworth. He retired from Duke University Medical Center in June 2014 after 52 years of service. He was the Joseph Wadsworth Distinguished Professor of Ophthalmology and Professor of Pathology. Gordon was invited to deliver lectures around the world and was internationally renowned in his field. He was a prolific author having written numerous published books, articles, and papers on the subject of diseases of the eye with a specialty on the Cornea. Around the year 2002, he created the website www. eyepathologist.com to help people living in rural areas around the world find information about the diseases of the eye. In 2010, the Duke University Medical Alumni Association awarded Gordon its Distinguished Faculty Award. In 2014, the Duke University Medical Center created the Gordon K. Klintworth Lectureship in Ophthalmology. Prior to working at Duke, Gordon earned his MD and PhD from the University of Witswatersrand in South Africa". – See more at: http://www.legacy.com/obituaries/newsobserver/obituary.aspx?pid=172048253#sthash.BV7FEvtA.dpuf
---
Dear Members of the AAOOP:
It is with great sadness that I'm letting you know that Lorenz
Zimmerman, MD, a giant in ophthalmic pathology, has passed away.
He died over the weekend. Dr. Zimmerman is well known to all of us as
the father of modern ophthalmic pathology.
He has directly or indirectly trained many of us. He made numerous
seminal contributions to ophthalmology and pathology. He was a friend to
many and a great mentor. He is survived by his beloved wife, Stasch, as
well as children, grandchildren and great- grandchildren.
He will be greatly missed.  At this time, let us keep Dr. Zimmerman's
family in our thoughts and prayers.
Sincerely,
Hans E. Grossniklaus MD, MBA
President, AAOOP
---
Dr. Ramon L. Font will retire from Baylor College of Medicine on January 3, 2013. Please read the announcement that Dr. Dan Jones, Professor and Chairman of the Department of Ophthalmology at Baylor College of Medicine has sent to the ophthalmology community.  In addition to all his accomplishments listed below he has also been a member of the AAOOP for many years. He served as the 1981-1983 President of the AAOP.  He is also member of the Verhoeff-Zimmerman Society, the Eastern Ophthalmic Pathology Society and ARVO among other prestigious ophthalmological and ophthalmic pathology societies.    Dr. Font has trained several of the current practicing ophthalmic pathologist in the United States and throughout the world.  Please join me in extending him our recognition for the many contributions made to the field of ophthalmic pathology and oncology and for his successful career of more than 55 years as pathologist.
With sincere appreciation,
Patricia Chevez-Barrios, MD
AAOOP Secretary – Treasurer (2009-2012)
AAOOP President Elect (2012-2014)
---
Dear Colleagues:
Ramon L. Font, M.D., Professor of Ophthalmology and Pathology, and the Sarah Campbell Blaffer Chair of Ophthalmology, will retire  from Baylor College of Medicine and the Department of Ophthalmology on January 3, 2013, after 33 years of distinguished academic service.
Dr. Font was recruited to the Department of Ophthalmology in 1979 by Drs. David Paton, Chair, and Milton Boniuk.  Dr. Alice R. McPherson was instrumental in obtaining a major grant from the Sarah Campbell Blaffer Foundation in 1976 to establish the Blaffer Chair.  Prior to his appointment, Dr. Font served as Assistant and Acting Chair of the Department of Ophthalmic Pathology, Armed Forces Institute of Pathology in Washington, D.C. from 1965, and was Clinical Professor of Pathology and Ophthalmology at Georgetown University School of Medicine from  1975.
Dr. Font served as an intern and resident in pathology from 1957 to 1960 and Assistant Pathologist until 1961 at Havana University Hospital in Havana, Cuba. He  and his wife, Hilda, emigrated to the United States in 1961 and he completed residency training in pathology at the Presbyterian-University Hospital in Pittsburgh in 1964.  He became a United States Citizen in 1967.
Dr. Font is an internationally recognized, preeminent ophthalmic pathologist.  He has served as guest of honor and named lecturer at  ophthalmic pathology and ophthalmology meetings in the United States, Europe, South America, Japan, Australia and China, including the Zimmerman Lecture at the American Academy of Ophthalmology Annual Meeting in 1991, the Harvard Professorship Lecture in 1992, and the Lorenzetti Lecture at McGill University in 1997.  He received the Escola Paulista of Medicine Medal in Sao Paulo, Brazil, in 1988;  Hugh Gradle Medal for Teaching by the Pan-American Association of Ophthalmology in 1999;  Sarah and Bertha Brochstein Award in 1979 and Marjorie W. Margolin Prize for Outstanding Achievement in Retina Research in 1984 and 2002 from the Retina Research Foundation; Senior Scientific Investigator Award from Research to Prevent Blindness in 2000; and  Emilio Diaz-Canejas Award from the University of Valladolid, Spain, in 2005.  He served as the President of the Pan-American Association of Ophthalmic Pathologists (Zimmerman Society) from 1986 to 2005.  Dr. Font has authored more than 310 scientific publications in peer-reviewed journals, 130 research posters, three textbooks, and 30 book chapters.  In addition, he has mentored more than 300 ophthalmology residents and countless fellows and other trainees in ophthalmic pathology, many of whom hold full-time academic positions in departments of ophthalmology in the United States and  throughout the world.
Please join in extending warmest congratulations to Dr. Font on his exceptional academic career  and in expressing  heartfelt appreciation for his years of dedication and service. He has added immense honor and distinction  to the Cullen Eye Institute,  Department of Ophthalmology and Baylor College of Medicine.
Warmest regards,
Danny
---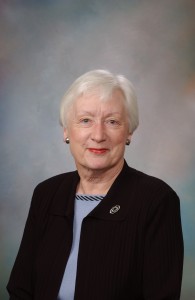 Dr. R. Jean Campbell — Rochester
From the Obituary Posted: Sep 24, 2012, 10:46 pm at PostBulletin.com
Dr. R. Jean Campbell, of Rochester, died Sunday, Sept. 23, 2012, at her home.
She was born on 30th October 1934, in England. Her medical school training was obtained at Liverpool University, where she met her husband, J. Keith Campbell. After graduation with M.B. Ch.B in 1959 she held positions in neurosurgery, geriatric medicine and neurology. Her experience in pathology was obtained at the Royal University of Malta, Edinburgh University and Queen's University, Kingston, Canada.
In 1970 she joined Mayo Clinic as a fellow in neuropathology and was appointed to the staff in 1973. Ophthalmic pathology was her sub-specialty. Training for this was obtained at the Armed Forces Institute of Pathology in Washington, D.C. She was Board Certified in Anatomic Pathology and Neuropathology.
During her career she received a number of teaching awards from residents and also from the school of physiotherapy. She was promoted to the rank of Professor in 1988. In 1994, Mayo Foundation awarded her the Vernon F. and Earline D. Dale professorship for distinguished service. In 2010 she was awarded the Zimmerman medal by the American Association for Ophthalmic Pathology for her contributions.
Societies of which she was a member included The International Canadian and American Academy of Pathology, the American Academy of Ophthalmology, the American Association of Ophthalmic Pathology, the Verhoeff-Zimmerman Society and the British Association of Ophthalmic Pathology. In the latter society she was President for a three-year period.
She served on a number of departmental and institutional committees, including the Academic Promotions Committee from 1990-1998; she was Vice Chair and subsequently Chair. Extramural committees included Chairperson, Task Force American Joint Committee of Cancer on Tumors of the Eye and Adnexae 1980-1998 and Union International Contre Cancer Committee (representative for American Joint Committee) 1980-1983.
After retirement in 1998 she and her husband traveled widely within North and Central America and Europe.
She is survived by her husband Dr. J. Keith Campbell and cousins in Scotland.
There will be no funeral service. A private memorial service will be held.
Memorials may be donated to Mayo Clinic Hospice.
Ranfranz and Vine Funeral Homes, 5421 Royal Place NW, Rochester, MN 55901. 507-289-3600.
www.ranfranzandvinefh.com
Comments from friends and members of the AAOOP:
Each of us has our own personal treasured memories of Jean. She was a mentor, friend, and colleague, as well as a paragon of dignity and grace. Through her example, we were all shown the highest standards for professional integrity and loyal friendship. Our profession, and each one of us, will miss her dearly.
Debra Shetlar
Dear All,
Please extend my sincere condolences to Keith Campbell and Jean's family. We have all lost a dear friend, revered colleague and delightful member of the ophthalmic pathology community.
Sadly,
Bill Spencer
I am so sad…Jean was very special to me.
When we started the AAOP in the 1970s, I was the first president, and Jean was the first secretary/treasurer. We taught at the Lancaster Course together for many years.
Mort Smith
Dear Colleagues !
Thank you for including me  to share the sad news.
Jean Campbell was  also in Europe a highly respected and  very valued respresentative of the US Ophthalmic Pathology Community.
Everybody who enjoyed the privilege of meetiing her in person will not forget her radiating  special charme.
Please accept our sympathy to join in your sorrow.
Gottfried OH ("Fritz") Naumann,MD,ML, RCOphthHon )
Dear All,
With great sadness I am writing to let you know that our dear friend Jean Campbell died early Sunday morning at her home. Unfortunately, after being cancer free for almost 12 years, her disease came back a couple of months ago and it was already widespread. Jean elected for palliative therapy. She died as gracefully as she lived her life. Jean was a valued colleague to all of us, a professional role model, a mentor to many of us and above of all a dearest friend. She will be deeply missed.
I do not have information yet about her memorial service or designated organizations or charities to which gifts could be given in her memory. I will share it when it becomes available.
With sadness,
Diva Salomão
The passing of Jean Campbell is indeed a sad occasion and my sympathies go out to Keith. She was such a wonderful addition to our group. I remember just a few years ago of attending an Eye Pathology meeting in Rugby UK. She apparently was a few minutes late to the meeting and I didn't see her until she had her hand in the air at the end of my presentation. It was congratulations and no questions which required difficult answers. That's the way Jean was.
We will miss her,
Jerry Christensen
If you would like to post a comment about Dr. Campbell please email it to: Jennifer Hull at jhull@aao.org